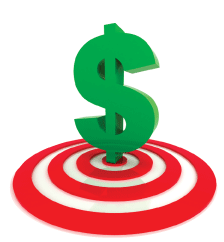 MorganFrankin's longterm relationship with communications provider BT enabled the consultancy to address a challenge it recently faced: updating the company's finance system.
Challenge: In an effort to drive down costs and improve delivery of decision support, BT began several years ago to transform its finance function. The company wanted to reduce the complexity of financial operations and lower costs by consolidating its financial systems infrastructure and streamlining processes. As the starting point, BT developed a standard, Oracle-based architecture with the understanding that country-specific requirements would result in a limited number of design modifications to meet the needs of disparate companies around the globe.
Solution: BT, which has been a client of MorganFranklin for nearly a decade, selected the firm about a year ago to support this initiative based upon the company's expertise in telecom operations and BT's strategic vision.
MorganFranklin had an understanding of both BT's legacy financial platforms and lessons learned from earlier consolidation efforts. The consultancy provided thought leadership during the design of BT's global architecture and was instrumental in supporting the subsequent rollout. During the rollout, MorganFranklin helped BT determine when local customizations were truly required and also helped design enhancements in functionality for the architecture to accommodate shared service center processing and centralized control of operations.
Result: BT was able to consolidate the financial platform for its U.S. operation and leverage the benefits of centralized processing by expanding the platform's global footprint by 90 companies in 43 countries. Furthermore, MorganFranklin helped create business processes and system configurations that promote the swift migration of additional legal entities onto the global platform. BT has also increased the momentum of entity migration onto the global platform—critical to driving the long-term success of the consolidation strategy for the systems architecture and finance operations.