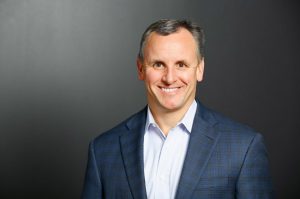 7. Insight Sourcing Group
Headquarters: Atlanta Billable Consultants: 72 Client Industries Served: Retail, Manufacturing, Financial and Business Services, Technology Consulting Service Lines: Operations Management
How does a zero percent turnover rate sound? That's what Insight Sourcing Group had last year, says Tom Beaty, Founder & CEO. That one stat alone should offer plenty of insight (ahem) into why the firm is back on our Best Small Firms to Work For ranking this year.
"This award provides tremendous validation of our focus on and investments in our culture and is a great opportunity to celebrate it with our team, Beaty says. "The award is great for recruiting as well as people learning about us who might not otherwise. For clients, they like working with enthusiastic consultants who are liberated from internal politics to focus exclusively on their needs."
It's been four years since Insight Sourcing Group made its debut as one of the Best Small Firms to Work. But this year, the Atlanta, Ga.-based Operations firm is ranked six spots higher at No. 7.
"Our morale is high and is tangible as you walk the halls," Beaty says. "We've created a place where incredibly bright and highly motivated people are able to work together to be the absolute best in our niche. It is a unique environment where highly competitive people have chosen to check their egos at the door and be highly collaborative internally in pursuit of excellence."
And, by any measure, Insight Sourcing Group has caught it. Beaty says the firm has arrived at a powerful nexus of opportunity that is hard to explain. "Our relatively mature business continues to grow substantially with over 35 percent growth last year across business units with some growing much faster. We are well ahead of plan this year as well.
Beaty believes this is due to a confluence of several factors: the firm's low turnover rate, the firm's leadership team, the firm's reputation, client attention and retention, and finally, the firm's investment in technology.
"We have big ambitions over the next year. We currently have four business units and plan to launch one and possibly two more," Beaty says. "This creates leadership and entrepreneurial opportunities for our team and helps us stay at the leading edge of our space.
In addition, Insight Sourcing Group has a stated goal to be world class at Leadership Development in 2018. Most companies provide leadership development for their top 5 percent of its employees, but Insight's employees are the top 5 percent so the program will be firm wide and Beaty says he believes it will be unique.
"We envision a program that allows for deep personal and professional development as someone progresses through our firm based on a common leadership framework," Beaty says. "We are currently piloting programs, and as CEO, I am the number one guinea pig."
Q&A: What is unique about your firm?
Beaty: "Unlike many consulting firms, we have chosen to focus exclusively on procurement-related consulting. Few of our team members came to our firm due to a pure love of procurement consulting. Instead, they seek to be part of a firm pursuing true "Excellence in Execution" (one of our four core values). Focusing enables us to truly be the best at something and learning how to "be the best" and understanding what that looks like is a career experience many will never have and in our view, is a portable skill. Today, we are the largest pure play firm in our space and are larger than many of the big firms in our niche."