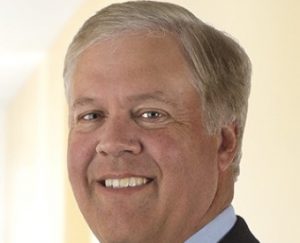 11. Crowe Horwath
Headquarters: Chicago Billable Consultants: 3,136 Client Industries Served: Financial Services, Manufacturing and Distribution, Healthcare, Private Equity, Public Sector, Construction and Retail Consulting Service Lines: Financial Consulting
It's been six years since Chicago-based Crowe Horwath was one of the Best Firms to Work For. Oddly enough, back in 2011, the firm was ranked exactly where it is today—No. 11.
Jim Powers, CEO of Crowe Horwath, says being named one of the Best Firms to Work For helps Crowe expand its employer brand awareness, compete for talent and gain credibility with current and prospective clients.
"For our people, it creates a sense of pride and validates what many have already shared through Crowe's own survey process—that Crowe listens to our people and responds by providing programs and policies to support their professional and personal success," he says. "For our clients, it reinforces their choice of Crowe as a service provider and our commitment to providing value for both our people and them as clients. We know that when our people are happy and engaged, they are more likely to bring their best selves to work every day and deliver exceptional client experiences."
Powers is not surprised that Crowe is back on the list, since the Best Firms to Work For survey results mirror Crowe's own internal survey results. In 2016, the firm's People Engagement Index was 87 percent, a two-point increase over the previous year and the highest ever since Crowe began conducting the survey in 2002.
Powers points to a few firm initiatives that may have moved the needle a bit. Crowe's mobility strategy includes two policies integral to the firm's approach to attracting and retaining the profession's best talent. "What to Wear dictates that if you're in the office and aren't meeting with clients, you can keep it casual and wear jeans any day of the week," Powers says. "Where to Work allows personnel to work wherever it's convenient and they're most productive."
Both initiatives are significant departures for most professional services firms, many of which find it difficult to change workplace environments despite a modernizing workplace culture brought on by shifting demographics and technological advances, Powers says. Crowe is the first top 10 public accounting, consulting and technology firm to foster casual dress in the workplace with jeans being part of the everyday experience and a flexible work location policy for all everyone.
From a market perspective, Powers says rapid change is disruptive and creates new winners and losers. Businesses continue to need access to capital to make strategic investments in new technology, products and market. Taxation is not going away. Business has become more global and everyone wants to use technology to make their operations and information better, faster and cheaper. "However, the old view of where and how professionals add value is changing," Powers says. "There is tremendous opportunity in all the markets we serve for expanded services but they will not likely be the same, historic services we have provided."
Q&A: What's the top priority over the next 12 months?
Powers: "Our top priority for the next 12 months and beyond is to 'Be in the Market.' Change is coming at our clients very quickly. Regulatory changes, potential tax changes and technology is transforming every business at an accelerating pace. In this environment, the value of professional services is also changing quickly. We must move quickly to reposition ourselves in this rapidly changing market."