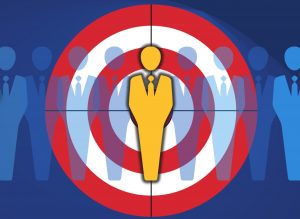 Twenty years ago, McKinsey fired a disruptive piece of thought leadership across the bow of traditional human resources (HR) consulting firms. The white paper's first subhead —"There is a war for talent, and it will intensify"—was prophetic in more ways than the McKinsey co-authors probably imagined as they examined the talent management processes of 77 large U.S companies in the late 1990s.
The "War for Talent" paper examined how HR departments could address key challenges (primarily demographic, but also economic and technological) that would limit the supply of talent available for executive roles one to two decades down the road. The report also placed traditional HR consultancies on notice. ALM Intelligence Associate Director and Lead for HR Consulting Research Liz DeVito was working for one of the largest traditional HR consulting firms shortly after McKinsey published its report.
"We were really caught off guard—what the heck was a strategy firm doing in our space?" she recalls. "That's when the HR consulting firms started grappling with developing a human capital consulting expertise and capabilities. It wasn't easy because HR consultants had historically focused on benefits, compensation, employee communications, and other traditional HR processes."
As paradigm-shifting as the concept was in 1998, the paper now seems both quaint (mentioned companies include Sears, AlliedSignal, GE, Hewlett-Packard and Enron) and prescient (the "declining supply of future executives" marks a top strategic issue of 2017). Back then, framing the talent shortage in a hyperbolic, life-or-death context certainly captured the attention of C-level executives and board members, relatively few of whom considered "personnel" as a strategic issue in the 1990s. Today, "war" no longer sounds quite strong enough. Board members, CEOs and their strategic business partners—now including chief human resources officers (CHROs)—treat talent as an existential challenge that raises fundamental questions about the essential nature of work.
Aon Hewitt Managing Director of Human Capital Advisory Pete Sanborn notes that HR functions face much more pressure to anticipate key business trends, assess their talent implications and then calibrate the function's talent-management processes accordingly. This pressure is taking place at a time when talent markets are being disrupted by an imposing mix of demographic (previously delayed retirements now taking place), technological (the workforce impacts of robotics adoption) and workforce (the rising use of contingent workers) forces, notes Willis Towers Watson Managing Director, Human Capital and Benefits, John Bremen. "CHROs are dealing with a lot right now, including staffing choices between humans and machines," Bremen says. All of these forces are really changing the conversation about current and future talent markets."
Tony Steadman, a principal with EY People Advisory Services, agrees. "An unprecedented reinvention of work is happening," he says. Mike DiClaudio, a principal in KPMG's Advisory Services, points to massive shifts in the nature of the labor market and in the way jobs are structured. "We're rapidly moving away from the way organizations have been designing jobs, career progressions, compensation structures, and competency structures for the past 100 years," he says. "We've seen all of that get totally upended by very different organizing constructs that focus more on skills than on jobs."
The War for Talent, DiClaudio and other HR consultants emphasize, has evolved into a far-reaching struggle for skills. Today, most CEOs and CFOs understand and appreciate that hiring, developing and retaining these skills represent "an important investment companies need to make to stay competitive," notes Eagle Hill Consulting President and CEO Melissa Jezior. The recognition of talent as a top strategic lever, and risk, has stoked interest in nearly all forms of HR consulting.
For most of the past five years, relatively few companies were asking firms about services related to workforce management and planning. About 18 months ago, that changed dramatically. "We've had so many conversations with organizations that want to do strategic workforce planning," says Neil Shastri, leader of global insights and innovation at Aon Hewitt. "It's not only about strategic workforce planning—there is much more interest in rethinking the entire human capital strategy to make it far more agile than it has been in the past."
Skills Shortage Soars
A widespread skills shortage (see "Global Glimpse," page 17) is causing many organizations to rethink fundamental notions of work and HR strategy, along with other component of HR's operating model. "Globally, we have these tremendous skill shortages, and they're not specific to any single industry," says Suzin Sciabarasi, HR practice lead for vcfo. "The bottom line is that many organizations face major shortages of highly skilled labor."
HR executives identify recruiting top talent as their top management objective in 2017, according to Mercer's 2017 Global Talent Trends research, and their C-suite colleagues agree. "Today's corporate executives view the scarcity of talent as the global economic or social issue most likely to affect their organization in the near future," explains Mercer Partner and Director of Talent Research Katherine Jones. "Specifically, they perceive that there is a shortage of skilled employees —the backbone of any organization—in their pipelines for the future and rising competition from emerging locations with low cost labor that is increasingly becoming better skilled and educated." She also notes that C-suite executives are even more concerned about attracting and retaining the talent. Both HR and the C-suite view the current leadership pipeline as insufficient, according to Mercer's study. "Faced with a potentially retiring workforce, the gap in upcoming leaders to fill that pipeline is apparent," Jones adds. Sixty percent of Mercer survey respondents rate leadership gaps as more of a challenge than skills gaps related to IT, core operations, or sales.
Talent Touches Everything
The concerns CEOs and CHROs have regarding skills and talent spurs them to seek out HR consulting services that cover overall HR strategy and operation models as well as its key components of HR function management, rewards management, workforce management and talent management.
"Even when firms talk about compensation with a client, the conversation morphs into a discussion about organization strategy and design," DeVito says. "'It's as if everything HR touches is now strategic and has implications on the organization's talent agenda. Everything is seen in the context of employee engagement and employee experience."
The following topics come up most frequently when HR consulting leaders discuss what clients are requesting.
• Employee experience
The phrase "employee experience" is the first or second phrase most consulting leaders mention when discussing top CHRO concerns. "Companies are really trying to differentiate themselves more through the employee experience—so much so that employees have come to expect an excellent experience," Bremen says. He also stresses that employee experience extends beyond the number and types of programs companies offer to the way those offerings are delivered (e.g., digitally, via apps, etc.), how employees collaborate and much more. "To achieve any kind of competitive advantage today with regard to talent," he adds, "you've got to do things that other companies are not doing and you've got to be doing those things in unique ways."
In a recent ALM Intelligence report DeVito writes that "employee experience consulting is a relatively new service offering, despite its roots in human capital management consulting." While DeVito observes that relatively few consulting firms go to market "with a framework that organizes capabilities, services, and assets in a branded holistic solution," she also notes that "this is rapidly changing as client demand and market competition intensify for employee experience consulting."
• Organizational culture
DiClaudio points to organizational culture as a top CHRO concern. "I live in Detroit," he says. "When you're in a session with 100 CEOs of various automotive industry organizations you hear concerns about how the industry is perceived," he says, noting that many other industries and most individual companies are equally concerned about how attractive they appear to skilled workers.
"We do a lot of work helping clients identify and then engage their workforce on the core values that define the organizational culture," Jezior says. "Companies increasingly view organizational culture as an important way of competing, and they want help moving their culture in a positive direction."
This work tends to bleed into employee experience, organizational design, performance management and other core elements of HR operating models (and HR consulting). CHROs and other executives want help identifying how to match their cultures to what highly skilled employees are looking for, DiClaudio continues. "Right now," he notes, "that often means more flexibility, broader careers and more open-ended working approaches."
• Performance management and leadership development
"The biggest trend I'm seeing today—and it's a big one—is the trend toward eliminating annual performance reviews," notes Korn Ferry Hay Group Chairman Joseph McCabe. "It may be hard to fathom, but many organizations are not just modifying the annual review process, but eliminating it all together."
In its place, HR functions are deploying new performance management mechanism based on data analytics, more scientific assessments, and software (including apps) that stimulate more frequent and constructive evaluations of performance.
"The shift to 'continuous conversations' about an employee's performance at work rather than the 'one-and-done' approach has clearly taken hold in the minds of HR leaders, and many are pursuing the software applications to better support that initiative," Jones reports. She indicates that more HR functions have managers focus on development that addresses both skill or knowledge gaps as well as future career preparedness.
When it comes to leadership development, Sanborn notes that HR functions are relying on more advanced assessments that include personality, behavioral and cognitive components. These assessments can help identify who (at a relatively early point in their careers) possesses the mix of attributes needed to move into senior leadership or some of these roles. "These assessments are more complex, and companies want to bring that science to bear because there are huge risks and costs involved with bad hires and bad promotions," Sanborn says. "Companies that never used to do any kind of formal assessments or testing are now including those mechanisms as a key part of their talent management processes."
These types of advanced assessments, McCabe explains, can help determine not just what a person does (e.g., experiences and competencies) but who they are (e.g., drivers such as power or challenge, and traits such as assertiveness and confidence). "This helps organizations that have an elevated focus on culture determine who will be the best fit," McCabe notes, adding that the move away from annual performance reviews works best when "HR leaders understand it needs to be replaced with a solid, ongoing way to help develop people and identify top talent."
• Contingent workforce
More companies increasingly rely on the contingent workforce to get work done quickly and cost-efficiently. The contingent workforce marks "another big issue," DeVito says, noting that some of the larger firms providing HR services now include the contingent workforce in their frameworks for core HR processes such as performance management. To optimize the benefits alternative workforce models can deliver, organizations need help addressing new risks.
Steadman indicates that organizations that regularly, and/or heavily, use contingent workers should understand and address relevant labor and tax laws, many of which are complex and can expose companies to financial, criminal and reputational risk. HR may or may not have a firm grasp of the contingent workforce rules and risks; even when HR does, it may not be directly involved in the hiring, onboarding of contingent workers.
"Today, most businesses have not yet implemented policies and processes," Steadman adds, "… to ensure compliance with contingent workforce regulations".
• HR systems and related technology
"In terms of the HR function's adoption of technology," DeVito reports, "the migration to the cloud is one of the biggest current trends."
Investment in cloud-based HR systems continues to grow at an exponential rate, KPMG's 2016 Global HR Transformation Survey confirms. Yet, the KPMG research also emphasizes that merely "plugging into cloud systems will not deliver data-based insights, smarter decision-making, real value for the bottom line or anything resembling true HR transformation." Mercer's talent research also points to some HR technology challenges; it indicates that more than half of responding HR organizations struggle to improve the delivery of basic HR transaction to employees.
"Migrating to the cloud very often requires companies to re-engineer their HR processes. You cannot have highly convoluted, intricate and/or customized processes in a cloud world," DeVito adds. "When a company says to an HR consultant, "We want Workday," the consultant responds by saying, 'OK, let's look at your HR operating model: How do you do payroll? How do you do compensation? How do you do recruiting? How do you do all of these processes?' Usually, most all of those processes need to be re-engineered. The first thing the consultant needs to do is to help the company re-design its HR operating model. To thrive in the cloud world, you really have to bust those legacy silos within the HR function."
No Winners, Only Competitors
Given the growing interest from CEOs and CHROs in talent and HR-related services, it appears that consulting firms in this realm are well-positioned to take advantage of this demand. There are strong reasons this demand should sustain.
One is that consulting firms have performed a nifty bit of transformation themselves. DeVito says that HR consultancies have undergone "amazing" changes in the past five years. "They've become more strategic," she says. "They've gotten their act together on human capital management and technology, neither of which were traditional strengths within most HR firms. "There have been a lot of acquisitions as well as significant investments. HR consultancies are hiring strategy consultants and organizational design consultants… To help companies address their talent challenges the HR consultancies, the strategy firms and the multi-disciplinary firms are doing just about everything."
That's good news because the new struggle for skills is unlikely to subside. "I see articles and hear people talk about winning the war," Sciabarasi says. "There's really no such thing as winning the war. It's really about competing, and I think that CEOs and other executives truly understand that a significant investment is required in order to compete."
Sidebar 1: Global Glimpse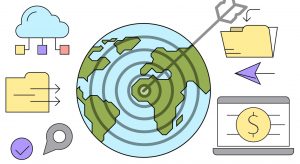 While the skills shortage is global in nature, the precise nature of these deficiencies, along with some skills surpluses, vary by region. With one notable exception (Japan), the greatest oversupply relates to administrative jobs, according Mercer's 2017 Global Talent Trends study. The greatest shortcomings in the world include leadership, sales and marketing, operations, and information technology (IT) skills.
While countries in Asia struggle to address most of the same skills shortcomings that other regions contend with, companies in the region also have a harder time hiring administrative talent—and an easier go of it finding finance and legal skills. Mercer Partner and Director of Talent Research Katherine Jones reports that HR executives in India are experiencing a surplus of candidates with customer support and IT skills.
While global mobility would seem to be a useful way to address certain skills gaps, this approach may be hampered by changes in visa access and border restrictions, Jones notes. Yet immigration policies and increased border control rate as concerns among fewer than half of global HR respondents to the Mercer survey despite this trend's negative effect on cross-border hiring.
Those concerns may soon increase, though: more than half of global organizations foresee some increase in competition for talent in 2017, according to Mercer, and 34 percent expect a significant increase in competition. —E.K.
Sidebar 2: Talent Consulting—Chief Human Resources Officers Measure Up

The "asks" being put to chief human resources officers (CHROs) are getting bigger and more forward-looking. As strategic questions from CEOs and boards concerning the future of work, the workforce and key skills mount, CHROs need more help analyzing talent and what types of experiences that talent expects.
"We're seeing HR become far much more sophisticated in developing a predictive ability that enables them to say, 'OK, it's not entirely about what our workforce wants today—it's also very much about what our workforce is going to want in three to five years,'" says Willis Towers Watson Managing Director, Human Capital and Benefits, John Bremen. "I can have a conversation with a top CHRO about what's going to be going on with the workforce in 2022 or 2023. That's their line of sight, in the same way that the head of marketing, the head of strategy and the CFO know what they will be dealing with five years from now."
When CHROs look into their crystal balls to project the skills their organizations will need in three years, the results can be surprising. Thanks to the advance of robotic process automation and related forms of digital labor throughout the talent chain, the demand for data scientists may be peaking. "There are so many programs available—not just to manage the data, but also to develop and perform the analytics," notes Mike DiClaudio, a principal for KPMG's Advisory Services. "CHROs have to figure out how to work the latest technology into their talent pools, how to restructure careers and how to recalibrate the skills they seek."
Aon Hewitt recently helped a financial services client conduct this type of exercise, notes Neil Shastri, leader of the firm's global insights and innovation practice. Aon consultants asked wealth managers what they thought their clients valued most in their service offerings, and then put the same question to a group of customers. The wealth managers thought clients' top need was for expert advice related to portfolio management. The clients told a different story. Because they have ample access to financial research and portfolio-management guidance, their top desire is to be able to trust their wealth manager's ability to manage their money.
"That's an emotional connection and more of a behavioral attribute," Shastri says, "and it does not hinge on whether [wealth managers] are the smartest people in the room or graduated at the top of their class."
Recruiting, hiring and developing the mix of attributes that foster trusting customer relationships is a complex undertaking that requires new forms of "people analytics." Search that term on the Harvard Business Review's site, and you'll be walloped with content. While more CHROs want to advance their people analytics, that doesn't mean companies have mastered new performance and assessment measures. A recent Aon Hewitt survey of roughly 200 companies found that 61 percent of respondents still use descriptive human capital analytics—one in five still do not use any form of people analytics.
"While a lot of organizations are interested in doing this," Shastri adds, "very few are that far down the line and most have only just started the journey." Count on CHROs asking HR consultants for help along the way. —E.K.