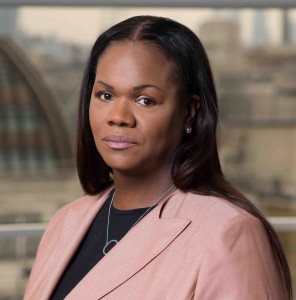 Vivian Hunt Mckinsey & Company
Excellence in Leadership
Ask Vivian Hunt, Managing Partner for McKinsey & Company's United Kingdom and Ireland offices, about her accomplishments and she says nothing in McKinsey happens in isolation; so she's conscious that she has benefited from the experience and expertise of those around her, even more so now that she's in a leadership position.
"At McKinsey, we work with some truly exceptional people on some of the toughest problems facing our clients and, through them, our society," Hunt says. "We have the opportunity to really make a difference at scale, across a wide range of industries and functions."
And Hunt is a big reason McKinsey makes a difference. She led the firm's Pharmaceutical & Medical Products practice in EMEA and continues to advise leading companies on a range of strategy topics, with a focus on performance transformation and organizational development.
"I always gravitate back to healthcare as my base. I think this is because there's always a human story at the heart of it and it sits right at the intersection of the private, public and third sectors," she says. "I'm proud to have been part of the team who set-up a Healthcare practice in our London office and to have lead our Pharmaceutical practice in EMEA."
Hunt also serves on the firm's global Board of Directors, its Values Committee, and was one of the co-authors of Women Matter, Diversity Matters and The Power of Parity: How advancing women's equality can add $12 trillion to global growth.
The report is one of the firm's most downloaded and shared research articles, making the case that gender and ethnically diverse companies are more likely to outperform their less diverse competitors.
"That is powerful stuff in the business world. I am proud to be one of the co-authors of this work," Hunt says. "Our commitment to diversity and inclusion is another source of pride—both making this a priority internally and using data analysis to make a compelling business case for diversity with our clients and the public more broadly," she says.
In addition, Hunt says leading McKinsey's UK & Ireland office—one of the firm's largest—has been a huge privilege. Since taking over as UK managing partner, she's been proud to serve on the board of several important UK business groups, including British American Business, the CBI London Council, and the Mayor of London's Business Advisory Board.
"As an office, we are proud of our work helping both our global and national clients to develop long-term strategies to navigate these turbulent economic times and to chart an even stronger future course, particularly for the UK, post-Brexit," she says.
Hunt says she is constantly inspired by her colleagues. "Their passion, drive and determination motivates me to excel," she says. "I am also motivated by my two children. I like to think that when they grow up, they'll feel that their parents role-modelled what diverse leadership can look like, and all of the different and influential roles women can play.
Q&A: What's been the biggest factor to your success?
Hunt: "I try not to put limits on myself. I encourage others to do the same. When charting your professional journey, it is important to take pause to ask yourself what do I want to contribute; what am I building that is new; and, to continue to put yourself out there to get results. I firmly believe that is important to know your area of expertise; but it is also important to be bold enough to build opportunities beyond your natural comfort zone. I feel that I am continually learning from my colleagues and, hopefully, in the process, demonstrating a servant leader mentality which is central to McKinsey's apprenticeship ethos."