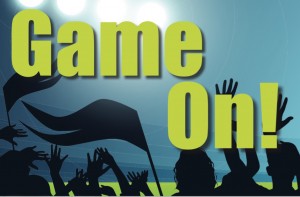 As professional sports has become big business, so has sports consulting. Franchises are turning to consulting firms—some with their own Sports Practices—to assist with everything from attendance and analytics to promotion and player evaluation. It's a whole new ballgame.
BY Eric Krell
It's a business.
Professional athletes solemnly utter this phrase when they need to remind fans—and themselves—of the game's harsh bottom line. The longtime fan favorite is traded to make room for a promising rookie. The aging superstar is nudged out the door so his team ducks the cost of his next contract. The low-profile coach adored by his players gets axed when a superstar coach with better box-office appeal suddenly becomes available.
These days, veteran sports consultants find themselves putting a cheerier spin on that same line: "Hey, this really is a business!"
Consultants whose work with professional leagues, teams, events (think the Olympics) and other sports-industry clients dates back a decade or more can recall a pre-Moneyball era when sports teams were considered trophies or hobbies. "It used to be that an owner ran a business and operated a sports team on the side," says Deloitte Sports Consulting Leader Pete Giorgio. "Today, the sports team is the business."
And a highly lucrative one at that, judging from the soaring valuations of National Basketball Association (NBA) teams, Premier League clubs and other sports teams as well as the staggering media rights deals signed in recent years. The maturation of the sports industry is also evident in the growing number of dedicated Sports Practices taking shape in more consulting firms. That said, sports will never go toe-to-toe with financial services or manufacturing from a consulting perspective. The sports industry "is very much in development mode," notes The Boston Consulting Group Senior Partner and Managing Director Rohan Sajdeh. "I wouldn't say that every league and every sport has a meaningful strategy-consulting budget. But once upon a time, we weren't even in the picture."
It's worth focusing on the developing sports-consulting picture for several reasons. First, the industry involves a diverse collection of organizational types. "It's not at all a simple ecosystem," asserts Bain & Company Partner David Mortlock, who notes that his firm works with teams, leagues, media companies, technology companies, advertising agencies, brands and investors on sports-related engagements. Second, sports businesses appear eager to innovate. Third, sports clients, more so than most other industries, have demonstrated that they're open to publicly discussing their work with consulting partners.
The Playing Field: $76 Billion by 2020
"We're seeing continued growth in the [sports] market on a global scale," reports U.K.-based EY Director and Sports Industry Group Leader Tom Kingsley while noting that some regions and sports types are growing faster than others. A relatively recent sports category, eSports (i.e., competitive gaming), is enjoying extraordinary growth, notes Kingsley's colleague, Alexandre Rangel, Principal, Sports and Major-events industry for EY South Africa.
The sports market is currently most developed in the U.S. and Europe, although Latin America and Asia are closing ground. "We're starting to see more engagements in Asia and in Latin America," Sajdeh says.
According to the 2016 edition of the PwC Sports Outlook report, the North America sports market reached $63.9 billion last year and is projected to increase to $75.7 billion by 2020. PwC organizes the market into four categories: gate revenues, media rights, sponsorship, and merchandising. Those four segments of the North American sports market represent roughly half of the global market, notes Adam Jones, director, PwC's Sports Advisory Services.
"More than 70 percent of the global sports market is generated by five sports: association football, American football, motorsports, baseball and basketball," Jones continues. "The five sports with the highest global growth rates over the next five years include fighting sports, basketball, association football, hockey, and rugby."
Jones points out that rapidly growing emerging areas such as eSports and fantasy sports could further goose the growth of the overall market. Echoing Mortlock's point about complex sports ecosystem, Jones says that industry lines and definitions "continue to blur with more crossover participation by traditional sport investors, operators, and rights holders."
The Game Plan: New Media, More Fans… and Growth
Media rights and gate revenue from live events mark the two largest sources of revenue in the sports industry. These interrelated areas, which have been trending in different directions, but are subject to similar disruptions, also give rise to most of the challenges that drive sports companies to seek consulting assistance.
Ticket sales and game attendance across many sports have "generally leveled off" for several reasons, according to Jones, including competition from game broadcasts, alternate entertainment options, and "time and price pressures on certain ticket-buying segments." Although recent television media rights deals, especially the National Football League's record-setting arrangements with traditional television networks, have generated billions of dollars in revenue, the rise of digital and social media (Twitter live streamed 10 NFL games last season) will complicate the future media rights agreements. Jones notes that sports leagues will be "less likely to realize the same rights fee premiums for the linear game broadcast" on the next deal cycle, which begins after 2020.
Most sports leagues and teams appear to be achieving extremely healthy revenue growth. But a closer look indicates that much of this growth stems "from weight not volume," Sajdeh says. "… They're getting more pricing per unit of viewership than they are getting viewership [growth]."
Figuring out new viewership models in the era of digital media figures prominently among the four common challenges confronting sports organizations:
• Rethinking Media Rights in the Digital Age: The emergence of digital distribution outlets is creating new ways for sports leagues and teams to reach customers. Deloitte's 2017 Sports Industry report cites Amazon and Apple as companies that could soon bid for sports content. Digital outlets are "complicating how [content] programmers, teams and leagues are managing their rights portfolios," says Mortlock.
Prior to the rise of digital and social media outlets, sports leagues used television to reach massive audiences. When more than half of all television viewers in the greater Denver area tuned into that Chiefs-Broncos game on Sunday afternoon, it generated tremendous value from an advertising perspective. The audience for NFL games (as well as other professional sports with a couple of notable exceptions) remains huge, but more fans are tuning in from various interfaces (for example, Twitter, Direct TV, the NFL Red Zone channel within a Sling package, etc.) on various mobile devices outside of their living rooms.
"It's still a massive audience, but it's becoming much more distributed," says Mortlock. Reaching this distributed and generally younger audience, which has unique viewing tendencies, represents a top industry issue. It is a multifaceted challenge that crosses a number of areas of consulting expertise, including deal structures, asset valuation, digital media and customer engagement. "We've spent a lot of time with various [sports] clients thinking about the evolution of the video ecosystem and its impact on rights and the economics of rights-distribution," Mortlock adds.
• Fan Engagement: Sports leagues and teams are hungry for new ways to engage fans—and, in some cases, participants (the United States Tennis Association, for example, promotes the sport's growth among millions of casual players and professionals). This need stems from concerns about flattening ticket-sales volumes and viewership volumes. A lot of the work BCG has been doing, Sajdeh says, consists of helping sports clients address fundamental engagement questions, such as: How do I get more people to turn up and turn on? What drives people to watch? Based on those insights, what levers can we pull? Some answers to these questions reside inside sports venues. Teams are investing in new wireless capabilities, mobile point of sale applications, targeted advertising, and other fan experiences (e.g., seating arrangements based on favorite-player preferences) to deepen engagement. Other solutions take the form of team-themed retail and entertainment districts outside stadiums. Many of Deloitte's sports clients want help forging greater relevancy and closer relationships with their fans/customers, Giorgio reports. "There's a widespread drive to become more of a customer-centric organization," he adds. "Most sports teams do a great job on connecting with their fans on an emotional level. I mean, consumer companies would kill for the brand connections teams have with their fans. Still, teams and leagues want to figure out new ways to leverage this special connection."
• Operational Sophistication: As is the case in all industries, notching fan-engagement improvements and addressing other business challenges requires sophisticated people, processes and technology. Unlike most other industries, however, many sports organizations traditionally devoted limited resources to operational improvements. That's changing, according to sports consultants. Rangel says that sports organizations frequently request help related to strategy, information technology improvements, bolstering cybersecurity and strengthening compliance. He also says that a growing number of EY's sports clients are asking for assistance in elevating their human capital management capabilities to the next level.
This desire for top-notch business talent appears widespread, judging from the growing number of former consultants who have joined the ranks or sports executive teams. (Moneyball author Michael Lewis' new book on the birth of behavioral psychology begins with a chapter on the innovative talent-analysis approach deployed by the Houston Rockets GM Daryl Morey.) Sports organizations, like other types of companies, also want help developing and implementing digital transformation strategies and analytics capabilities. Giorgio says that many sports companies struggle with the "doing digital vs. being digital" distinction. "They want to know what it means for them to be digital," Giorgio continues. "A lot of sports organizations are thinking about that, and that extends beyond the realm of fan experience… Another big area of interest in sports is analytics—just as it is in every other industry."
New investors are also driving demand for more sophisticated business processes and technology as well as for more seasoned talent. Kingsley and his colleagues have been involved in a number of buy-side due diligence efforts in the past five years, and he reports that the current crop of sports investors has high expectations. "They want to run teams in a serious manner," Kingsley explains. "That doesn't just mean sensible accounting and tax compliance. It means really understanding how to build strong commercial and management processes. We're seeing extremely experienced and talented CEOs, CFOs, CMOs and other C-suite positions being hired by sports organizations."
• Growth and innovation: Growth strategy represents another key challenge within many sports organizations, especially among team owners. Sajdeh says that a significant portion of BCG's work in the industry relates to growth strategies. Aside from relatively rare expansion events, leagues contain a finite number of teams that compete in a set number of games in venues with a set number of seats. Given those limits, teams are asking consultants for help in identifying ways to grow and innovate. "What are new sources of revenue?" Giorgio asks. "How do teams use innovation to think about uncovering new places to grow?"
Some ownership teams are addressing these questions through acquisitions. An NFL ownership team will buy a Premier League club, for example. Other owners are investing in retail and entertainment districts surrounding their team's home venue and in other innovations designed to deepen fan engagement during off-season. The Dallas Cowboys' new $1.5 billion world headquarters, which is located 37 miles northeast of the team's stadium, sits on a 91-acre campus and houses the team's corporate offices, practice facility and entertainment district. The campus, known as "The Star," was designed as a year-round destination for fans and corporate event-planners.
Practices Make Perfect
As client demand for consulting help with these challenges has grown, firms are giving their sports consulting teams more structure. Current sports practices tend to sit within traditional consumer consulting practices. In some cases, sports practices may straddle media and consumer practices.
IBM operates a Sports and Entertainment Practice. EY's UK-based Sports Industry Group has formally existed for several years. PwC operates sports industry practices in the U.S., U.K. and Switzerland. BCG's sports practice functions as a joint endeavor between the firm's consumer practice and its media & entertainment practice. Deloitte has a sports practice in the UK. In the U.S., Deloitte's sports consultants operate within the firm's consumer products practice while working closely with the firm's media practice.
Some of the Big 4 firms initially developed relationships with sports clients through tax and audit services and then later started providing transaction support and advisory services (to non-auditing clients) as those needs cropped up more frequently. "We've done work in the space probably for two decades," says BCG's Sajdeh, who recalls that his first sustained work with sports-industry clients began in 2008. Since that time, the frequency and volume of sports-related consulting work has increased steadily, he says. "In the past couple of years, we've seen a much more consistent flow of activity in the space."
Sports consultants feel strongly that the flow of client work will continue to increase as the industry's maturation surges. "It's happening," asserts Rangel. "It's definitely a real business."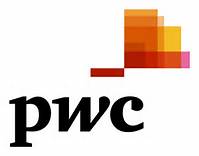 SIDEBAR: Win-Win—A Three-Year Game Plan
A recent PwC sports-consulting engagement helped a member club of a major professional league develop a three-year business plan. The engagement began with PwC's assessment (covering strategy and planning, structure, and execution) of the club, market, and venue, notes Adam Jones, director, PwC's Sports Advisory Services.
The assessment also identified potential business plan priorities, including potential strategic actions that were subsequently adopted by the club as the framework for its three-year plan. The firm then "facilitated the build-out of the business plan document and related details with the club, including guiding principles, line of business areas of focus, and underlying strategic actions with three-year objectives and annual milestones related to the ticket, premium and sponsor lines of business," Jones reports.
He notes that the plan also contained guidance on the adoption of leading practices as well as additional potential investments that could help the organization optimize business results while improving team performance. —E.K.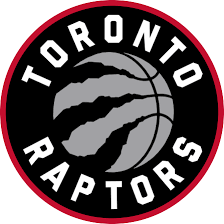 SIDEBAR: IBM'S Watson—A Smarter Situation Room
In the 2014 movie "Draft Day," Kevin Costner portrays a Cleveland Browns general manager whose brilliant draft-day maneuvering nets the football team a boatload of talent at a bargain price. The flick is pure fiction, of course: the Browns remain NFL doormats to this day. In early 2016, an eloquent IBM blog post detailed the pre-draft-day maneuverings of the Toronto Raptors, a very good National Basketball Association (NBA) team trying to attain the same elite level occupied by recent champions the Cleveland Cavaliers and Golden State Warriors.
The Raptors' state-of-the-art collaboration room, the post explains, is supported by three IBM Watson technologies, according to the post:
1) Tradeoff Analytics, which helps pick an optimal player given a set of criteria the team is looking for;
2) Personality Insights, which uses linguistic analytics to understand a player's personality based on their social sharing activities; and
3) Alchemy News, which gathers information about players and teams from multiple sources to help the managers assemble more complete profiles.
Although the NBA post-season had yet to begin at press time, the players the Raptors selected in the draft, Jakob Poeltl and Pascal Siakam, have been key bench contributors. More important, the meaningful minutes these rookies contributed emboldened the team to pull off a mid-season trade that most NBA experts agree gives the team a much better shot against the league's top two teams.
Few consulting engagements delve into the lockbox of player evaluation approaches, but IBM's experience shows that sports clients are hungry for innovation. It also shows that reality sometimes outdoes fiction. —E.K.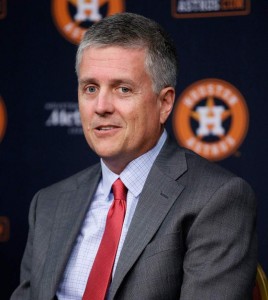 SIDEBAR: Free Agents—Sports Teams Want Consultants
Although the sports consulting market hasn't matured to the point where firms are battling for recruits, they should start worrying about retention.
"I've lost four or five consultants to the NBA in the past six months," says Deloitte Sports Consulting Leader Pete Giorgio. "I think teams and leagues recognize the type of talent that comes out of consulting firms. It's actually not that different from, say, pharmaceutical companies. They do that all the time."
The "loss" is more of a long-term win, of course. Former consultants tend to be well-versed in the value of consulting services. And while many industries hire consultants after witnessing their performance firsthand, this practice is different for many sports organizations. Until relatively recently, many sports leagues, teams and events would have scoffed at the notion of analytically minded outsiders waltzing onto their playing fields to tell them how to win more fans and revenue.
Check the profiles of some of major sports' most renowned executive success stories and chances are you'll see a familiar firm or two in their professional backgrounds. Houston Rockets General Manager Daryl Morey once consulted with Parthenon Group (now part of EY). Working seven blocks away from Morey is Houston Astros GM Jeff Luhnow, who spent time with McKinsey & Company earlier in his career.
The Boston Celtics co-owners previously worked for Bain & Company and Bain Capital. A 2015 Boston Globe article describes Bain as "something of a farm system for major sports clubs and leagues looking to add business savvy." At the time, Bain told the Globe that it had alumni in leadership positions at nine professional teams in the U.S., as well as alumni in three different sports league offices plus the United States Olympic Committee. The Bain-Sports talent flow goes in both directions: Partner David Mortlock formerly served as vice president of Fox Sports Regional Networks.
The National Basketball Association's (NBA's) team marketing and business operations department (TMBO) is teeming with former consultants—and, judging from its most recent departures, future team front- office leaders and league execs. TMBO, several sports consulting leaders point out, effectively acts as the NBA's internal consulting group.
Even so, the NBA and other sports leagues, teams and events need more external consulting help. "We've grown by leaps and bounds recently, especially during the past three years," Giorgio reports of Deloitte's sports practice. The North American sports market totaled a shade under $64 billion in 2016, according to PwC research that projects it will surpass $75 billion in the next three years.
As a consulting market, the sports industry has a long way to grow to compare to other larger industry markets. Still, the fact that so many professional sports organizations are seeking to lure consulting free agents seems like a promising leading indicator. —E.K.