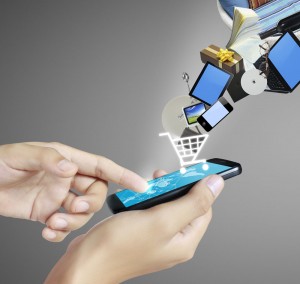 Consulting to retailers continues to be driven by the need for innovation in a highly competitive environment. Jeff Bezos' famous saying "your margin is my opportunity," aptly describes the current retail climate, and consultants will be advising their clients to move forward at exponential speed as traditional players transform their business models to compete effectively with new market entrants including manufacturers, start-ups, and other third parties. To gain competitive advantage, retailers will need to differentiate their products with additional service offerings emphasizing added value and customization for increasingly demanding consumers. Consultants should see continued strong demand in several service areas including Strategy & Operations (S&O), IT, HR and Financial Consulting.
S&O consulting will focus on several major themes including omni-channel delivery, agile supply chains, and digital transformation. A changing consumer landscape is led by millennials who are twice as likely as baby boomers to shop online in a week, and eight times as likely to shop on their smartphones. Quality customer service is critical with 25% of millennials expecting a customer service response within ten minutes of an inquiry. To address this, consultants are developing omni-channel strategies focusing on innovative products with added service offerings. For instance, Instagram is testing "shoppable photo tags" which enable consumers to tap on a shopping tag in a photo to get immediate product details and a "buy now" option. Consultants will also address the shift toward a "sharing economy", increased access, and fast and seamless delivery. The trend toward temporary pop-up stores rather than signing long-term leases will continue as will meeting demand for almost instantaneous delivery (think of Nordstrom's use of UberRUSH or Amazon's same day delivery). Agile supply chains will be critical to success.
For IT consulting, consultants will focus on the adoption and integration of new technologies such as artificial intelligence (AI). Consumers are already actively using AI in voice-activated virtual assistants such as Siri (Apple) and Alexa (Amazon). This type of "conversational commerce" that utilizes voice user interfaces will continue to gain popularity with the growth of IoT in general. Macy's is now teaming with IBM Watson for an AI powered mobile assistant called "Macy's On-Call". Enabling technologies will allow clients to streamline business processes and ultimately reduce operating costs. The biggest prize of all may be the availability of even more consumer data – making advanced analytics advisory a big area of growth as well (think about how much data is collected at the Amazon Go pilot store where every time a customer picks up an item it is recorded). And, of course cybersecurity demands increase quickly with the growing connectedness, availability of data, and consumer privacy needs (i.e., the growing threat of "Target" type breaches that potentially damage reputations).
Last but not least, HR consultants will be helping clients with workforce issues resulting from technology advances such as the introduction of robots into the workforce. How much robots will replace human beings in the retail environment remains to be seen, but many retailers are already testing their viability. As wages rise, the use of robots becomes a very attractive option for retailers. Lowe's is currently testing a customer service robot, OSHbot, and Skype is testing robot delivery with its Starship ("Robots are infiltrating retail," Business Insider, June 6, 2016). As the "robot revolution" evolves, HR consultants will be tasked with repurposing existing employees to higher value tasks, and reducing the workforce to find further cost reductions.
All of this innovation is occurring at rapid speed while M&A and partnership opportunities abound for retailers to quickly gain traction with new technologies and shared data. It's an exciting time in retail for consultants in an ever-changing market with significant client demand for innovation.