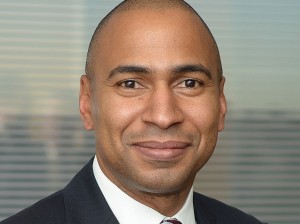 EY Errol Gardner / Global Deputy Vice Chair of Advisory Services
Consulting: Can you sum up where your firm is today?
Gardner: EY recorded its sixth consecutive year of record growth, 9 percent in local currency, with combined global revenues of $29.6 billion for its financial year ended June 30. Company-wide, revenue increased across all four of EY's geographic areas: the Americas 9.7 percent; Europe, Middle East, India and Africa 7.5 percent; Asia-Pacific 12.5 percent and Japan 6.4 percent. In fact, EY recorded strong, double-digit growth across all five key industry sectors: banking, capital markets and insurance, technology, health, and government and public sector. EY Advisory delivered double-digit growth in the last fiscal year, driven by key areas such as digital technology, cybersecurity, analytics and business transformation.
Consulting: What's your firm's outlook for 2017?
Gardner: At EY, we continue to focus on sectors and those solutions that will help our clients address the challenges and opportunities they have. For example, our automotive and transportation sector is looking at the future of mobility to enable clients to address globalization, demographics, and the resulting changes in consumer habits. In particular, we are looking at the future of mobility with a solution to drive innovation and scale for new business models enabled through new technologies, while managing risk across the connected vehicle's mobility ecosystem. Our banking and capital markets sector is helping clients address digital disruption and innovation, with a suite of technology-enabled solutions to support the full spectrum of financial crime services. In data analytics, many of our solutions exist across various sectors, such as in life sciences, where we have developed EY CASE, an end-to-end commercial analytics suite that drives tangible ROI through advanced insights across the pharmaceutical industry. We also expect that technologies such as the Internet of Things, robotics, block chain, artificial intelligence and additive manufacturing, amongst others to redefine the very nature of business.
Consulting: What are the biggest opportunities in 2017? What are the biggest challenges?
Gardner: Increasingly regulated markets create significant challenges and opportunities, from audit rotation to the geo-political context determining how we do business. New service providers will emerge to comply with new regulations. Our goal is to be a guiding force helping our clients interpret and adhere to these new regulations. In addition, we expect that platform technologies like cloud computing and software as a service will enable us to focus on creating added value for our clients.