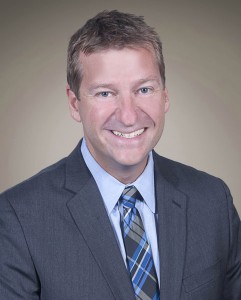 46. CohnReznick Growth Rate: 79% HQ: New York, NY
As part of CohnReznick LLP, CohnReznick Advisory helps growth companies draft and finance growth strategies, build optimized and agile operations, protect assets from regulatory and cyber risk, implement technologies to support business transformation, and effectively balance risk and reward. CohnReznick combines the resources and technical expertise with the hands-on, entrepreneurial approach that today's business environment demands, says Keith Denham, Managing Principal, National Director—CohnReznick Advisory. Denham sat down with Consulting to discuss the firm's 79 percent growth rate and No. 46 ranking.
Consulting: What were the main factors that contributed to your firm's exceptional growth?
Denham: I attribute much of our recent growth to three key areas. One, we created new service lines. We acquired NOI Strategies in 2015, which bolstered the Firm's strong commercial real estate practice by helping real estate owners, operators, and investors drive operational efficiency. We've also revolutionized our Technology practice, building digital and innovation services that drive digital transformation for growth companies. Two, we made significant investments in core service lines, including CFO Advisory, Transaction Advisory, and our Government and Public Sector, significantly expanding our team and geographic coverage. Three, we improved connectivity to CohnReznick's industry practices to strengthen synergies in how we support existing clients.
Consulting: How is this year shaping up for your firm?
Denham: It's an exciting time for CohnReznick Advisory—there is no shortage of strategic opportunities. We opened our Innovation Lab. Teaming throughout the firm is paramount to our success. For example, providing end to end M&A capabilities where we help clients with transaction diligence, structure a tax advantaged deal, and then assist with post deal technology integration and EBITDA improvement.
Consulting: What's your firm's outlook for 2017? Where do you see the most opportunities?
Denham: CohnReznick believes innovation is one key to value creation. Growth companies need to continuously innovate the way their business operates, delivering improved speed-to-market and enhanced agility to respond to changing business conditions. And, as a growth company, we're taking our own advice—innovating the way we deliver professional services to clients to create a more compelling value proposition. Our new Innovation Lab makes it possible for us to co-create with clients in a dynamic, iterative way.
Consulting: What are your firm's biggest challenges in 2017?
Denham: As we continue to grow, our biggest challenge will be to continue to attract and retain top talent. To accomplish this, we're building a culture that makes us the firm of choice for the best consultants—one known for innovation, strong professional development, and rapid advancement opportunity. In this market, we need to re-recruit our team each and every day.
Consulting: What does being named one of Consulting's Fastest Growing Firms mean to your firm, your employees and your clients?
Denham: This honor is a confirmation that our mission to provide forward-thinking solutions and be a trusted advisor to our clients is working. We are committed to continuing in this mission and fulfilling our brand promise to help clients look ahead, gain insight, and break through.