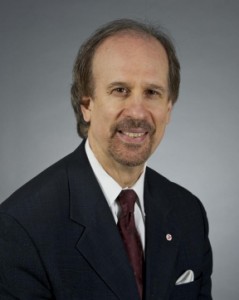 17. Attain Growth Rate: 183% HQ: McLean, Va.
Based in McLean, Va., Attain is a leading management, technology, and strategy consulting firm comprised of innovative problem solvers addressing today's complex government, health, and education challenges. The firm combines a legacy of proven performance with forward thinking and the best transformational solutions and services to deliver market leading results. With a nationwide presence, Attain is an agile company with the experience to scale solutions and services to meet clients' needs.
"Our professionals are innovative problem solvers, seasoned experts, and client-focused team members," says Greg Baroni, Chairman and CEO. "We are more than just consultants—we're trusted advisors and partners dedicated to helping you execute your vision and mission with purpose to achieve remarkable results."
The Promise
With a commitment to disciplined execution, absolute integrity, and delivery excellence, Attain brings unparalleled performance on time and on budget to every engagement, Baroni says. "We always strive to provide tangible results to overcome today's most complex government, education, and healthcare challenges—teaming with you to inspire the best approach, solution, and outcomes for your unique needs," he says.
"Our transformative solutions and services will help you not only keep pace with technology and business advancements in your dynamic and evolving industry environment, but also empower you to anticipate and respond to what's on the horizon."
Vision and Mission
Attain's founding partners and leaders share a lasting vision of Attain—an elite, next generation management, technology, and strategy consultancy, leading the markets it serves by delivering proven performance and forward thinking. The vision to create a built-to-last, values driven firm and a legacy of innovation are the foundation of Attain's "culture of intention".
"At the core of who we are and how we operate is a sense of purpose: to be and attain the best for those we serve," Baroni says. "Attain's mission is to provide the best transformational services to our clients by coupling proven performance and forward thinking to produce market-leading results that improve people's lives."
A Next Generational Consultancy
While Attain's culture and core values reflect what the firm is and the way it does business, Baroni says it's the firm's entrepreneurial heritage combined with a common vision to endure what sets it apart from the rest.
"We aren't just growing a company, or focused purely on the bottom line," he says. "We're building a lasting legacy based on our promise of proven, forward thinking solutions and services that yield exceptional results, and demonstrate our commitment to service of others."
Meanwhile, the entrepreneurial and inventive environment at Attain attracts people with great ideas—problem solvers who work together each day toward achieving your goals, he says.
"We couple that talent with the deep industry knowledge and proven capabilities of experienced leaders who have a track record of success," Baroni says. "Our consultants have firsthand experience in the fields we serve, but our approach starts with listening."
Baroni says Attain recognizes that it's clients who know and understand their business best and "we believe working together as a trusted advisor leads to collective success."